Youth protection in higher education is a new and emerging field. It was birth because of the scandals at Penn State and Michigan State University. Due to these tragic and scandalous crimes, many states acted immediately and put laws in place to protect this vulnerable population. Our Texas lawmakers, colleges and universities took swift action to safeguard minors that visit our campuses. The University of Texas at Austin is committed to continuing innovative and progressive methods to protect minors and ensure their well-being while on our campuses.
Please join us for the Texas Youth Protection in Higher Education Symposium on April 8, 2019. This one-day symposium will feature the American Camps Association New Director Orientation, guest speakers and round table discussions. A light breakfast and full lunch will be served. Check-in will begin at 8:00 AM and our program will start at 9:00 AM and conclude at 3:00 PM.
The time has been extended to accommodate all of the content and presentations. Parking is available at the 27th Street Garage (TSG) located at 109 W. 27th St.
If you know anyone who might like to attend, please share. If you have questions or dietary restrictions please email ypp@utexas.edu.
---
Presenters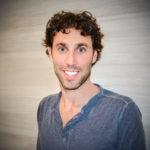 Dr. Michael Ambrose, Owner and Director of CampDoc, earned his M.D. from the University of Michigan Medical School and is a board certified pediatrician. He has published camp health research and helped present these studies at conferences for the American Academy of Pediatrics, the World Association for Disaster and Emergency Medicine, the Society of Academic Emergency Medicine, and Pediatric Academic Societies. Dr. Michael been involved in camping and camp health for over 15 years, and having spent several summers in camp clinics, remains devoted to the continual improvement of the camping industry and creating innovative solutions for camp doctors and nurses.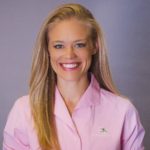 Britt Darwin-Looney manages Praesidium's youth development clients nationwide, including fitness centers, parks and recreation, resorts, camps, Boys & Girls Clubs, and YMCAs. She also conducts trainings, incident investigations, and risk assessments and serves as a youth safety advocate on the Texas Youth Camp Advisory Committee. Before joining Praesidium, Darwin-Looney worked with underprivileged youths as a court-appointed attorney and special advocate. She graduated summa cum laude with a bachelor's degree in psychology from Texas Christian University and has a juris doctorate from Southern Methodist University's Dedman School of Law.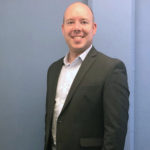 Jonathan Robb is the Director of the Office of Emergency Preparedness at The University of Texas at Austin. Jonathan serves as the emergency manager for the University and is responsible for overseeing all aspects of emergency management and business continuity at the flagship campus of The University of Texas System. He has been with the university since 2015 serving various roles within campus safety prior to his appointment as Director. Previously, he worked for the City of Findlay, Ohio Fire Department for eight years as a professional firefighter and emergency medical technician. Jonathan holds a Bachelor of Science Degree from the University of Findlay and a Master's Degree in Emergency and Disaster Management from Georgetown University in Washington, D.C.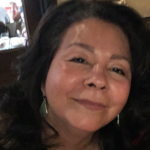 Ruth Maldonado serves as an Insurance Specialist for the U. T. System Office of Risk Management.  In this role, she manages several systemwide insurance programs that include Camp, Tenant User Liability Insurance (TULIP), and Special Event General Liability (SEGL).  Ms. Maldonado has over 8 years of experience in the insurance industry and earned a certificate of completion in Introduction to Property and Casualty Insurance from The Institute Risk and Knowledge Group.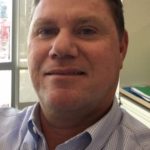 Eric has worked for UT System in the Office of Risk Management for 14 years. Eric is responsible for insurance requirement reviews in UT System contracts, coordinates numerous renewals and new policy marketing activities, and advises institutions on risk management and insurance issues. Prior to joining UT System, Eric worked for Arthur J. Gallagher & Co. – Austin, working on a proprietary National Cellular Tower Construction Program, marketing all lines of insurance to cellular tower contractors. Eric spent one year in London working as the Gallagher trainee learning the Lloyd's of London system of insurance and reinsurance, while marketing the London Package Program between Lloyd's and Gallagher's U.S. customers. Eric began working in insurance in 1993 for Arthur J. Gallagher – St. Louis, Mo.  He graduated from the University of North Florida in 1992. He is a member of the Chartered Property and Casualty Underwriters Central Texas Chapter and an Associate in Risk Management.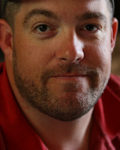 Tim has been a camp professional for over 25 years. He is passionate about the camp experience and wants all kids to get the chance to attend a high quality and safe program. Tim works for the American Camp Association as a membership manager and the director of the Camps on Campus work focusing on colleges, universities, and independent schools. He is a photographer, voice actor, and thinks that Whataburger Ketchup is the best and belongs on nearly everything.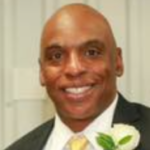 Reggie Miller currently serves as Director of Youth Protection at Baylor University. Reggie is committed to ensuring a protective and safe environment for minors who visit Baylor University. Reggie has worked diligently to expand on Baylor University's Youth Protection framework by implementing best practice policies and procedures that contribute to abuse prevention. Prior to joining Baylor, Mr. Miller worked for the Department of Protective and Regulatory Services for 18 years, working with children and families as an investigator and program administrator. Reggie is a Certified Praesidium Guardian and currently serves on the HEPNet Organizational Oversight Committee. Mr. Miller graduated from Baylor University with a bachelor's in communications.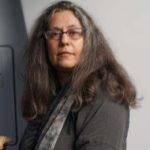 Maryrose Hightower-Coyle is the director of the university records and information management services, to administer the active and ongoing records and information management program mandated by state law. She maintains the University of Texas at Austin Records Retention Schedule (UTRRS) and oversees the legally defensible disposition of university records. She works in partnership with more than 350 records management contacts from various departments, centers, and administrative offices to manage all of the records of the University. She has also been active in the development of state records management policy. She served as the co-chair of the University Records Management Committee, a subcommittee of the Records Management Interagency Coordinating Council of the State of Texas. During her tenure, she participated with Texas State Library and Archives staff and RMOs from other Texas universities to developed the University Records Retention Schedule which is slated to be adopted as an administrative rule of the state in Fall 2019. She also served on the State Electronic Records Rules (SERR) work group to review and update the Texas Administrative code rules pertaining to electronic records. The revisions of this committee were adopted by the state as of September 2017.
---
Agenda
Sunday, April 7th
6:00 PM
Higher Education Social Hula Hut
3825 Lake Austin Blvd.
Austin, TX 78703
Please Note: No Host - Visit https://www.hulahut.com/locations/austin/ for menu and pricing
Monday, April 8th
8:00 AM
Registration and Lite Breakfast
9:00 AM
Higher Education Health and Safety Hot Topics
10:00 AM
Break
10:15 AM
Trends in Abuse Prevention
11:00 AM
Camp Insurance 101
11:20 AM
Break
1130 AM
Emergency Preparedness
11:50 AM
Lunch and Presentations
1:00 PM
American Camps Association New Director Orientation Overview
2:00 PM
Operational Risk Management Tool
2:30 PM
Legal Requirements for Disposing of Records in Texas Institutions of Higher Education
2:50 PM
Closing Words
3:00 PM
Conclude
---
Presentation Descriptions
Higher Education Health and Safety Hot Topics: Together we'll explore hot topics in health and safety for higher education youth programs.  We'll review safe medication administration, how to design a comprehensive health history form, and how to create comprehensive immunization policies. As camps are adopting Electronic Health Records now more than ever, we'll also explore how your program can utilize these tools to improve privacy and security, maximize efficiency, and avoid mistakes.
Trends in Abuse Prevention: Peer-to-peer sexual activity is an often-overlooked area of risk. However, in some organizations, peer-to-peer sexual activity is found to be seven times more likely than adult-to-youth abuse. Through a mix of presentation and Q&A, participants will learn the types and patterns of peer-to-peer abuse and how to identify high-risk activities and programs that are more likely to lead to children acting our sexually with other children. Participants will also learn how to monitor interactions to prevent abuse, how to recognize early signs that peer-to-peer abuse may be imminent, and the importance of tracking and reporting youth behavior. Participants will be able to take these valuable skills and knowledge and apply them within their own organizations.
Camp Insurance 101: Insurance is an important component of your camp program's risk management strategy.  While each of you work diligently to ensure your institution's camps comply with all legal requirements and that risks are identified and mitigated, your camps may still experience an insurable loss.  Camp insurance is a useful tool that can help to pay for injuries, legal liability, and sexual abuse and molestation claims.  This presentation will describe the coverages that are generally available in camp insurance policies, describe what information is needed to obtain camp insurance coverage, and will give participants a better understanding of how camp insurance fits into your camp program's overall risk management strategy.
Emergency Preparedness: Disasters can strike any time and the reunification and tracking of youth within your organization is an important and challenging aspect of emergency and disaster management.
American Camps Association New Director Orientation: The ACA New Director Orientation (NDO) is a one-day course for seasonal or newer camp directors, assistant directors, program directors, and others moving into camp leadership positions. The course includes an overview of all the aspects of the director's job with the primary focus on the summer operation. The NDO course materials have been designed to help newer directors and supervisors develop the skills they need to be effective leaders for their camp program.
Operational Risk Management Tool: The Risk Assessment Tool (RAT) will help to create awareness of hazards and risk as well as identify who may be at risk as part of a youth program.  In addition, the tool will aid to prioritize the identified hazards and risk and determine whether a control measure is currently in place and if an existing control measure is adequate to mitigate a risk. Utilizing the RAT during the design or planning stages of the youth program is important in implementing preventive measures to mitigate the operational risk associated with facilitating a youth program.
Legal Requirements for Disposing of Records in Texas Institutions of Higher Education: Texas Institutions of Higher Education are required by Texas law to establish an ongoing records management program including retention schedules and policy for disposing of records. Over-saving records, storing them indefinitely can create unnecessary burdens that can be easily avoided. This presentation will provide definitions and laws, retention requirements and reporting requirements, including request to dispose and options and requirements for secure destruction.