Jeanne Clery Act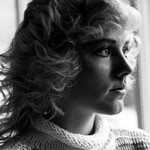 The Jeanne Clery Act is a consumer protection law, which was passed in 1990. It requires all colleges and universities who receive federal funding to share information about crime on campus and their efforts to improve campus safety as well as inform the public of crime on or around campus. This information is publicly accessible through the university's annual security report.
Campus Security Authority (CSA) is a term used by the Cleary Act to indicate someone who collects crime reports. Certain members of the community are required to be CSAs, per the Clery Act:
A campus police department or campus security department
Any individual who has responsibility for campus security (for example, kiosk guards, event security, or student escorts)
An official who has significant responsibility for student and campus activities including, but not limited to, student housing, student discipline, and campus judicial proceedings
At The University of Texas at Austin, camp directors are campus security authorities (CSA). As a CSA the camp directors are required by the Jeanne Clery Act to report to The University of Texas Police Department (UTPD) any suspected sexual assault or other crime that occurs on campus, on property immediately adjacent to the University, or on non-campus property or buildings owned or controlled by the University.